UPCOMING: TCAP Testing Schedule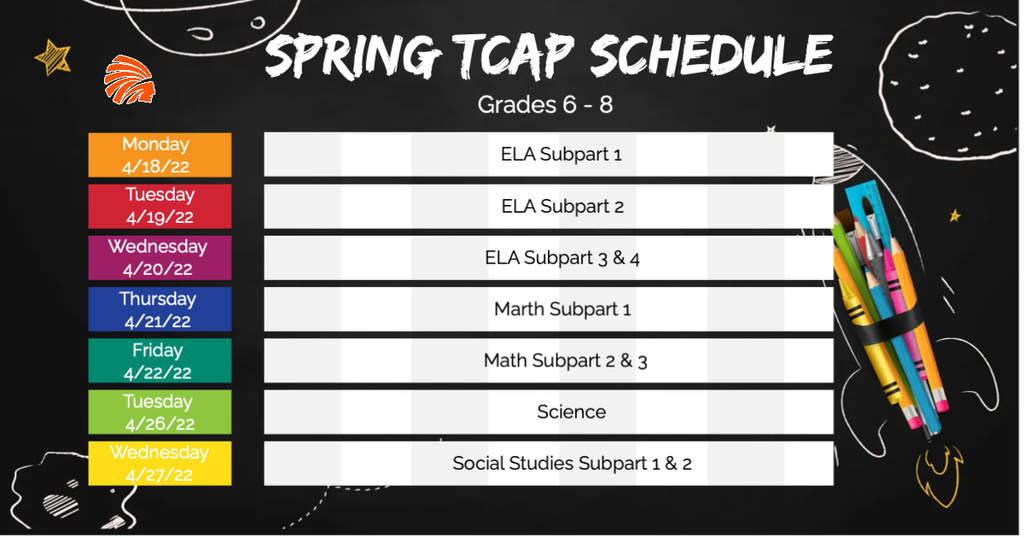 Happy Independence Day, Choctaws! 🇺🇸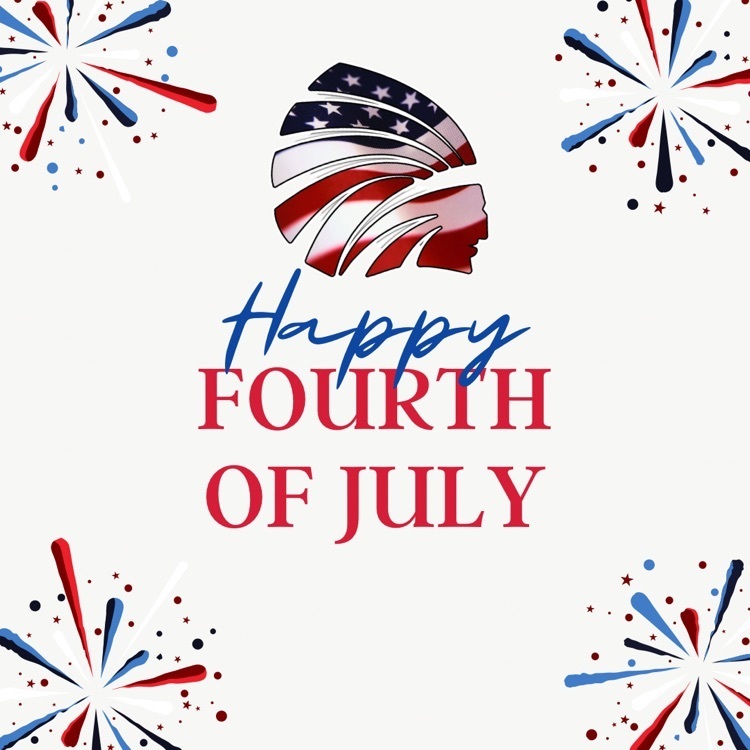 In observance of Juneteenth, the Dyer County Board of Education will be closed, and our Summer Program will not be in attendance on Monday, June 20th. We will see everyone on Tuesday, June 21st, and will finish up on June 23rd. We are looking forward to a wonderful week! See you all Tuesday! #gochoctaws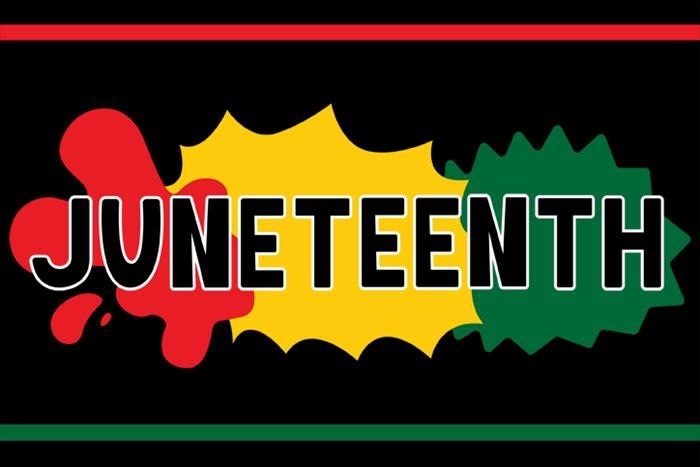 The Dyer County School system is hosting early registration, for all grades, at the Dyer County School's Board of Education on: June 6, 2022, from 3pm-7pm, June 14, 2022, from 3pm-7pm, July 12, 2022, from 3pm-7pm. These registration events are for students new to our system. Please bring the following documentation: proof of age- i.e.- certified birth certificate, social security number, proof of residency, and the student's last report card. Registration dates are as follows: The address to the Board of Education office is: 159 Everett Avenue Dyersburg, TN 38024 If you have any questions please call 731-285-6712. #onceachoctawalwaysachoctaw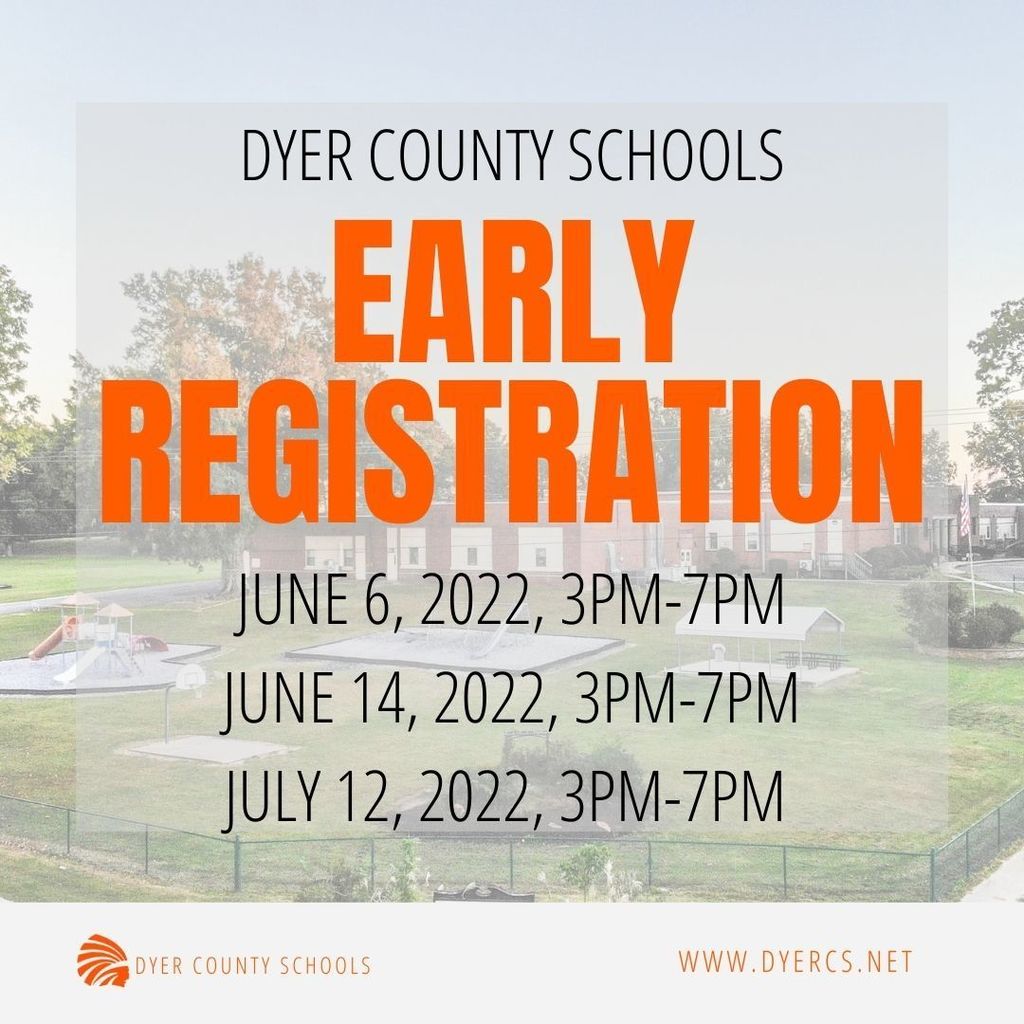 Have you ever thought about driving the school bus?! 👀 We NEED drivers, but more than that, our students need drivers! ⭐️Must be at least 25 years of age ⭐️20 hours a week ⭐️CDL NOT required to apply (required to drive) ⭐️Benefits Visit link for detailed information/ application!
https://www.dyercs.net/.../dyer-county.../page/job-openings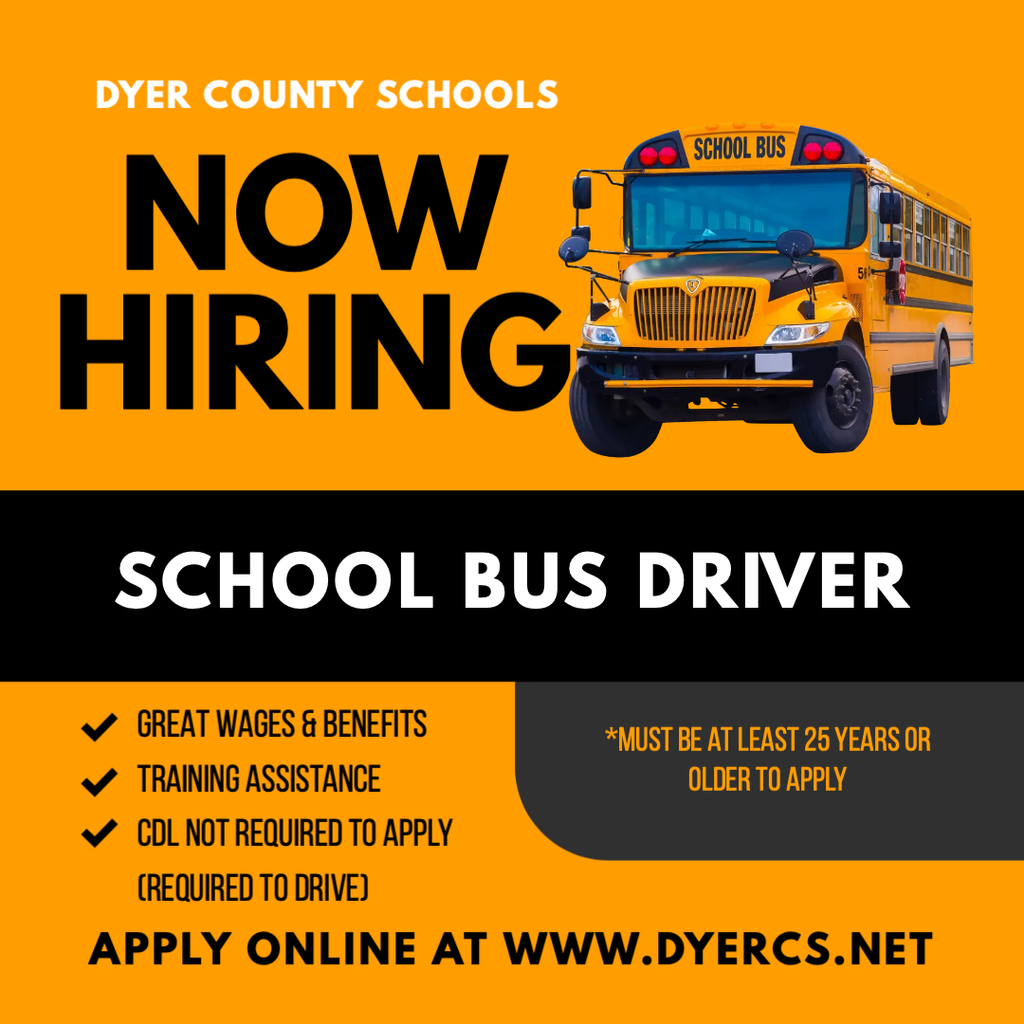 Reminder: the 2022 Choctaw Excel Learning Academy kicked off today! If we missed you today, we hope to see you tomorrow!
The Dyer County School system is hosting early registration, for all grades, at the Dyer County School's Board of Education on: June 6, 2022, from 3pm-7pm, June 14, 2022, from 3pm-7pm, July 12, 2022, from 3pm-7pm. These registration events are for students new to our system. Please bring the following documentation: proof of age- i.e.- certified birth certificate, social security number, proof of residency, and the student's last report card. Registration dates are as follows: The address to the Board of Education office is: 159 Everett Avenue Dyersburg, TN 38024 If you have any questions please call 731-285-6712. #onceachoctawalwaysachoctaw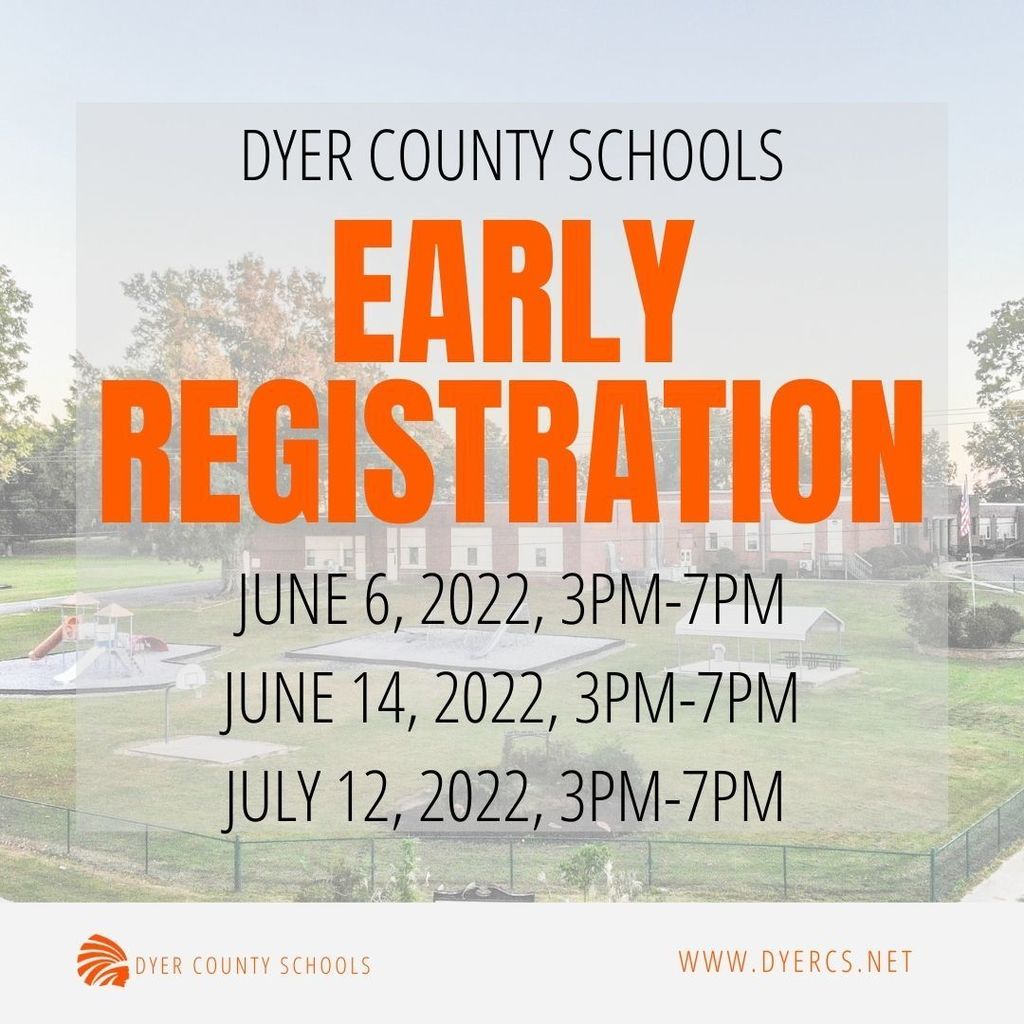 The Giving Room at Newbern Elementary School will be open on May 21, 2022, from 9am-12pm. - The Giving Room is a room full of donated clothes, shoes, hygiene products, and so much more. We're opening the the doors before summer, so that our students and their families have an opportunity to browse the room for items they may need for the summer months. - #gochoctaws #thegivingroom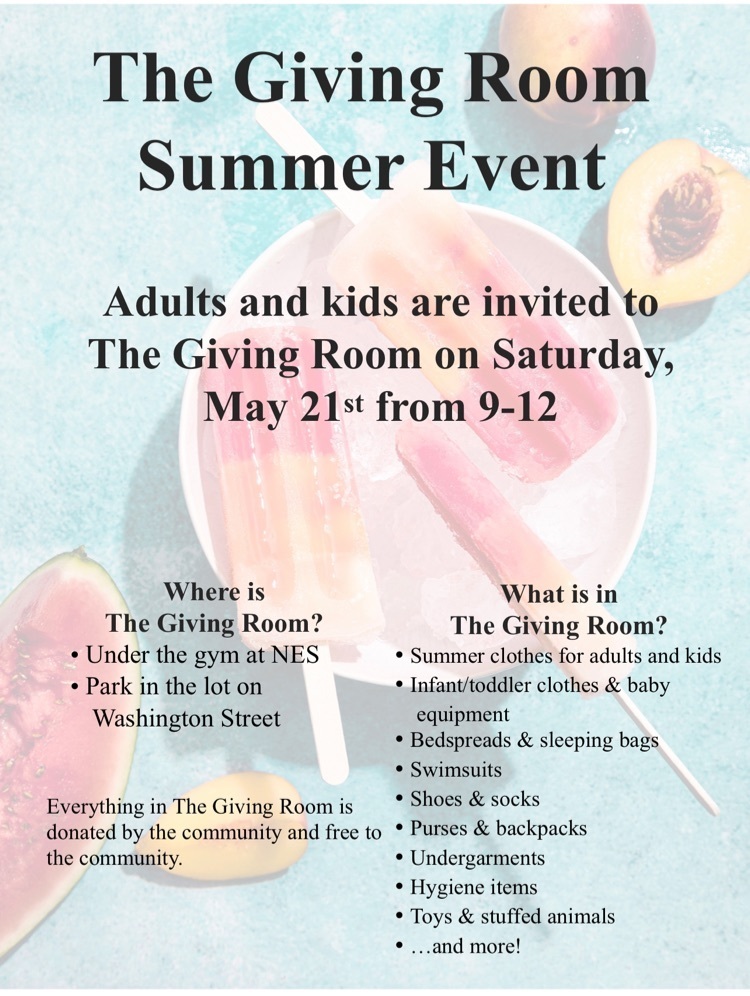 ⚾️🥎 Let's go to State!!!! 🥎⚾️ - Tickets for the TMSAA Baseball and Softball State Championships will be $8.00 per day if purchased in advance on GoFan, or $10.00 per day if purchased with cash at the gate. Parking will be $5 per day and can be bought on GoFan or with cash upon arrival. Everyone age 5 and older must purchase a ticket. Please be sure to share the ticket link with your team's parents and spectators. - Let's Go Choctaws!!!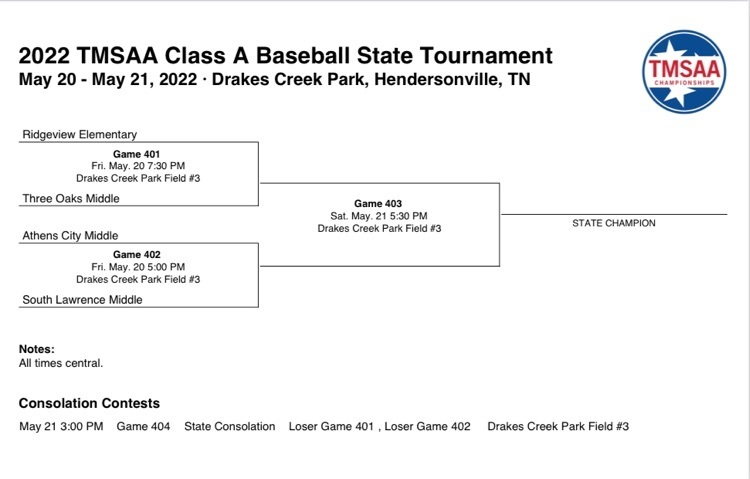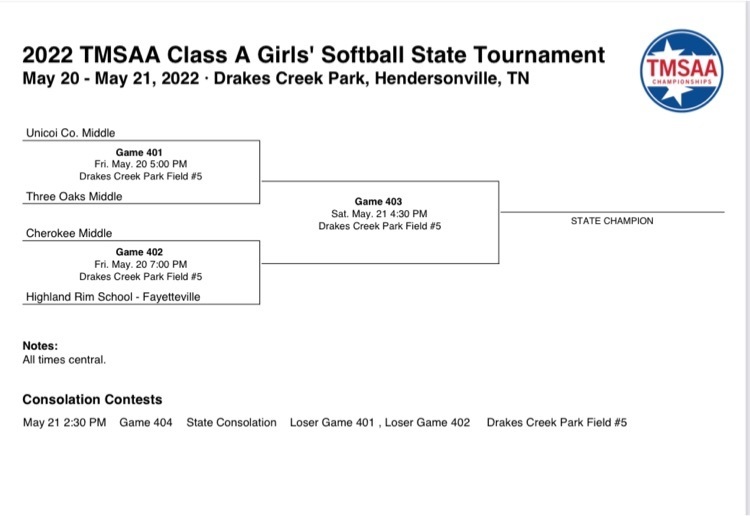 Happy #NationalSchoolNurseDay, Ms. Cristy! We appreciate you more than you know. 🧡 - #nationalschoolnurseday #dyercountyschools #dyercounty #publiceducation #nursesweek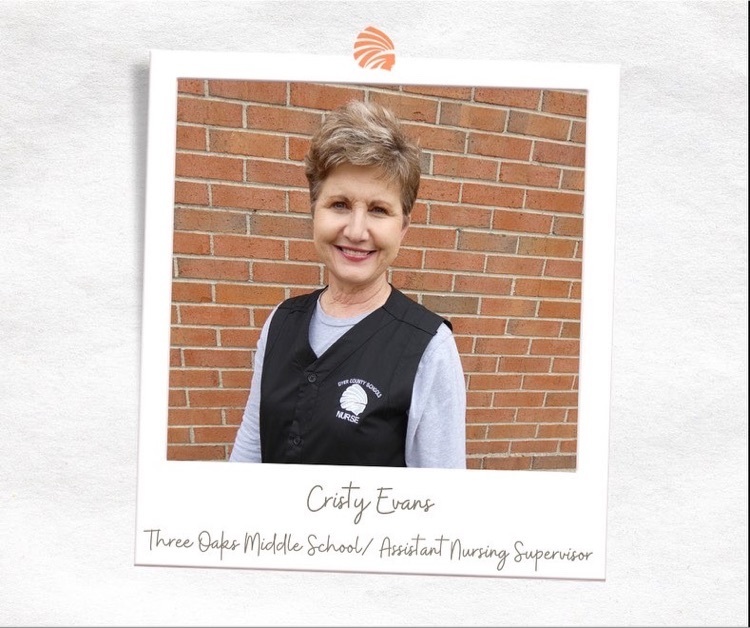 It's that time!!! On Saturday, May 14, 2022, Dyer County Schools is offering free sports physicals with multiple providers and staff on site to notarize the physical forms. - If you have any questions, please contact Elisa Childress at 731-285-6712. #gochoctaws #onceachoctawalwaysachoctaw #dyercountyschools #dyercounty #sports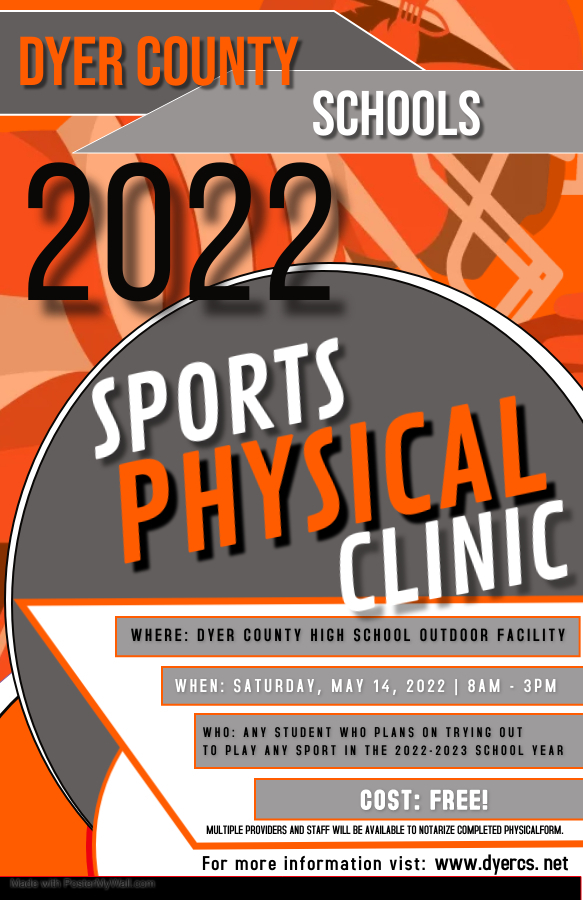 Happy #TeacherAppreciationWeek to our incredible teachers! - Thank you, teachers, for the hard work, dedication, love and care you provide for our students daily. Dyer County Schools is grateful to our teachers every day, but this week they feel just how appreciated they are. #dyercountyschools #teacherappreciationweek2022 #thankyouteachers #publiceducation #achievingacademicexcellence #gochoctaws #onceachoctawalwaysachoctaw
FFA livestock meeting!! 👀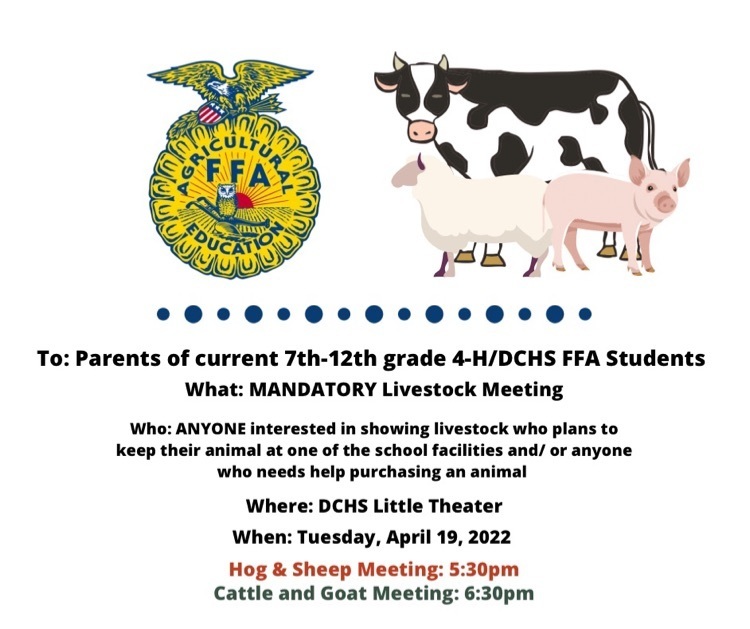 Reminder: Dyer County Schools will be closed for Good Friday tomorrow, April 15, 2022. We hope you and your family have a beautiful weekend.
All Dyer County and Dyersburg City Schools will have an early dismissal at 1:45pm today, April 13, 2022, due to the threat of severe weather. Please be safe.
Middle School Spring TCAP Schedule!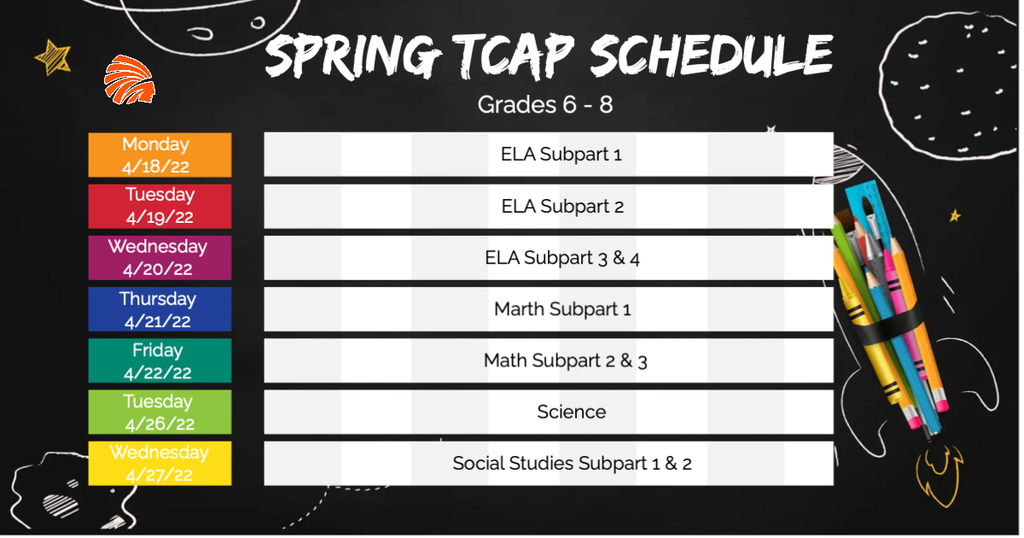 Hey, Choctaws! Spring dance season is upon us. We need your help! Do you have any formal attire you'd like to donate? We will take it. 🤍 #choctaws #dyercountyschools #donate #helpothers #choctawfamily #giving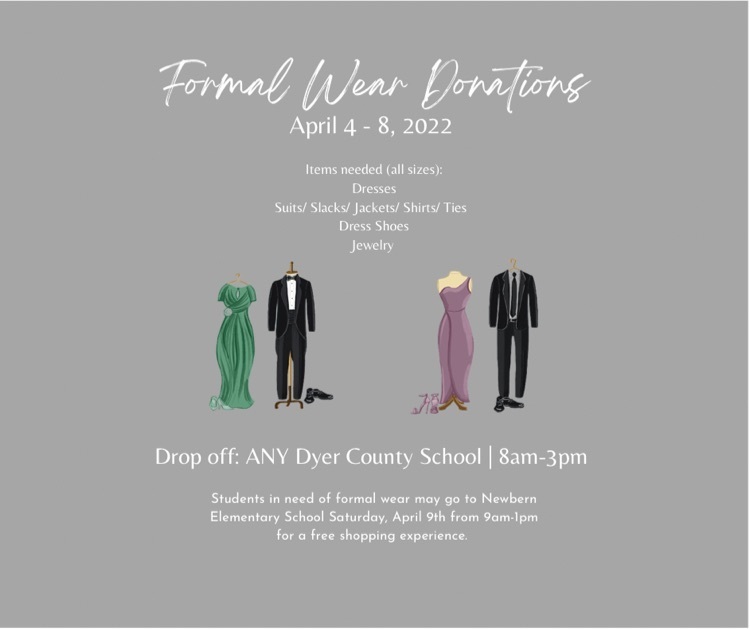 Due to the threat of severe weather, all Dyer County Schools will dismiss at 11:30am today. Please keep an eye on the weather and stay safe, Choctaws!
Parents, please be on the lookout for a 2022 Choctaw Excel Summer Academy application! Applications are being sent home as early as today.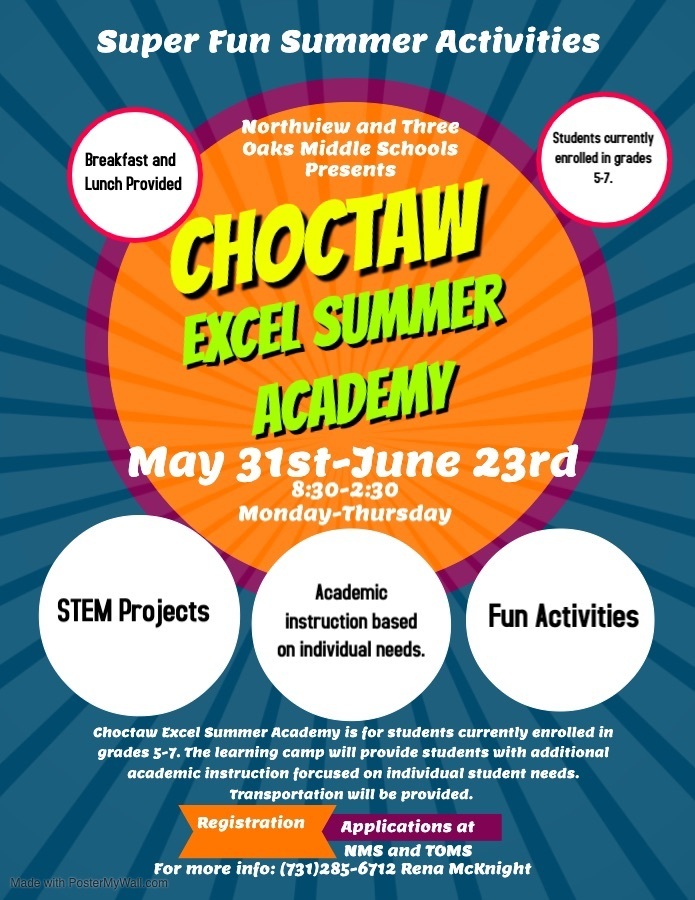 Set those alarms, Choctaws! We will see you in the morning! #dyercountyschools #springbreakisover #backtoschool #gochoctaws