Middle School Spring TCAP Schedule!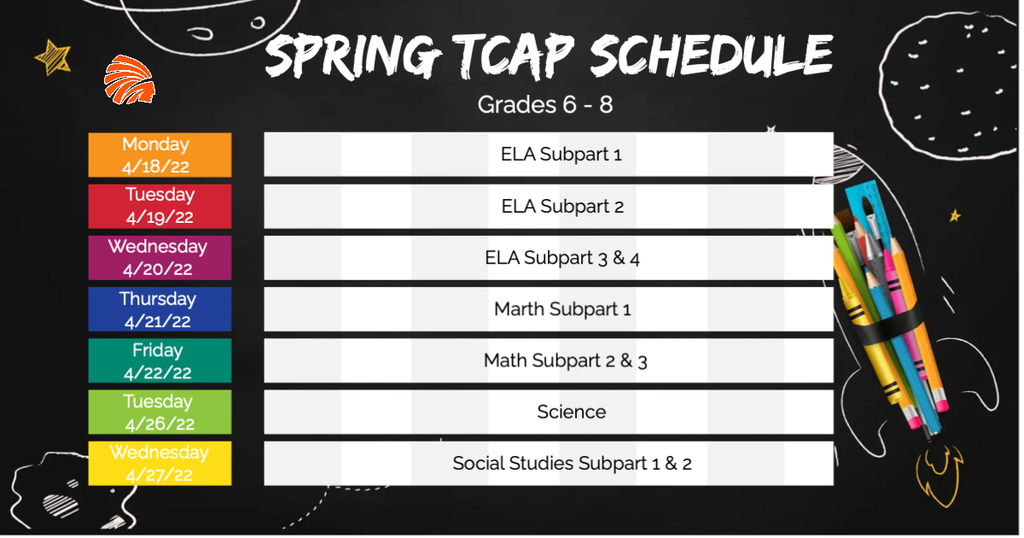 Hey, Choctaws! Spring dance season is upon us. We need your help! Do you have any formal attire you'd like to donate? We will take it. 🤍 #choctaws #dyercountyschools #donate #helpothers #choctawfamily #giving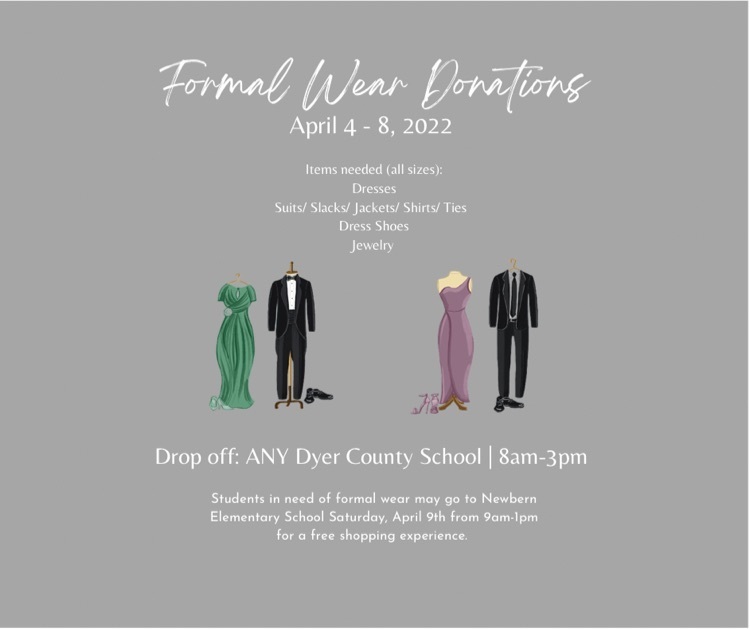 Due to the threat of severe weather, all Dyer County Schools will dismiss at 11:30am today. Please keep an eye on the weather and stay safe, Choctaws!
Parents, please be on the lookout for a 2022 Choctaw Excel Summer Academy application! Applications are being sent home as early as today.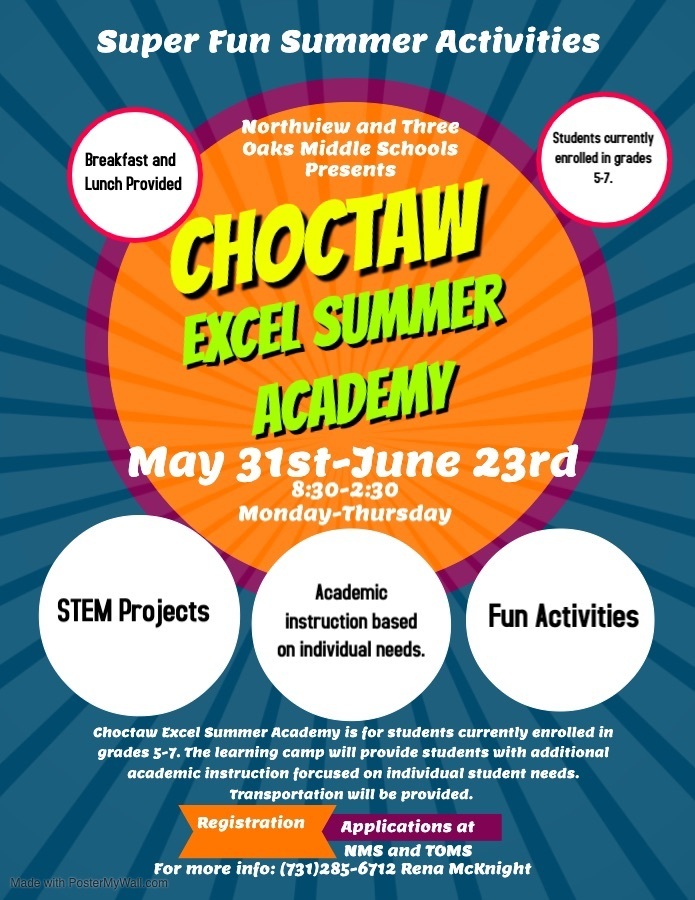 Set those alarms, Choctaws! We will see you in the morning! #dyercountyschools #springbreakisover #backtoschool #gochoctaws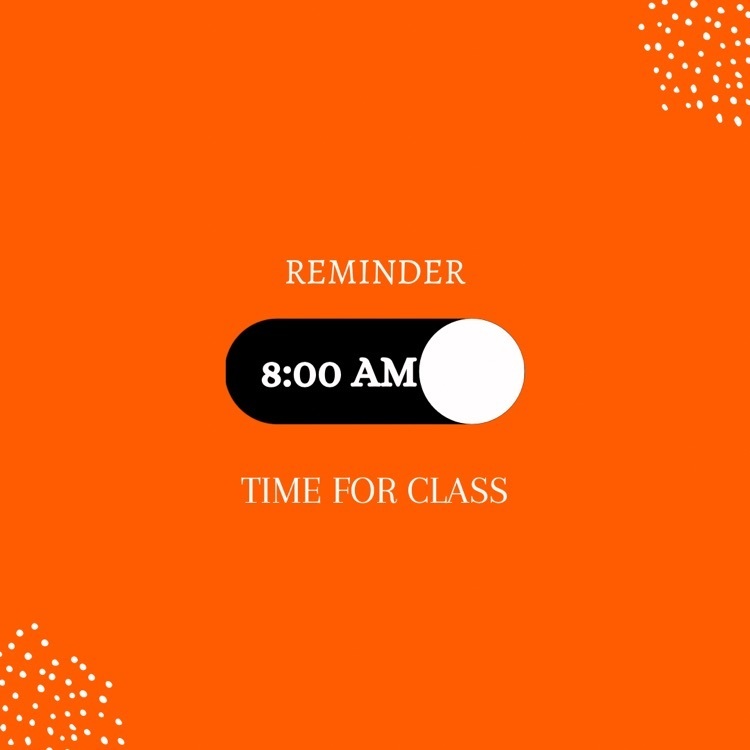 Attention: ALL 6th grade parents, please read!!! 👀 - Spring break may be a great time to get those boosters. If you have any questions, please contact Elisha Childress at 731-285-6712
We hope you all have a great break! 🌷 Classes will resume Monday, March 21, 2022 at 8am. #dyercounty #choctaws #dyercountyschools #springbreak2022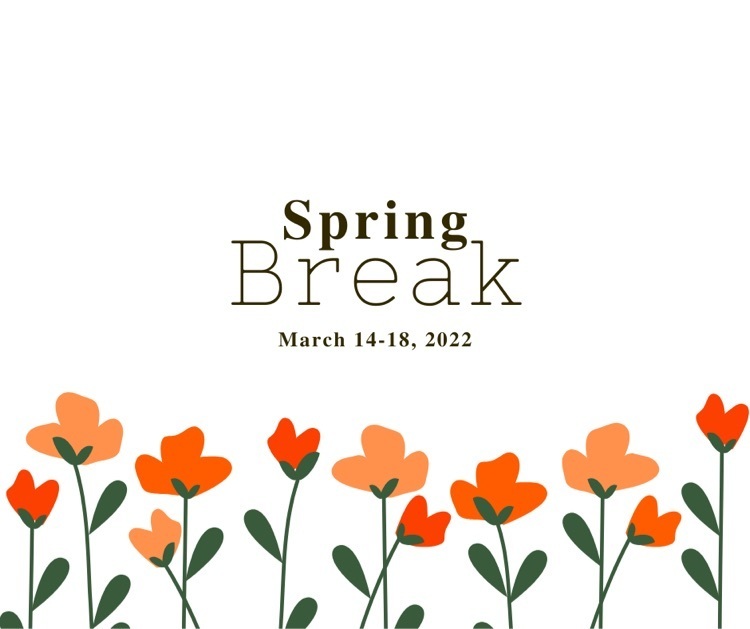 For the safety of our students and staff, we will continue to monitor the road conditions. If there is a change in this decision, we will notify you early tomorrow morning via the website, all social channels, and team reach. Stay safe, Choctaws!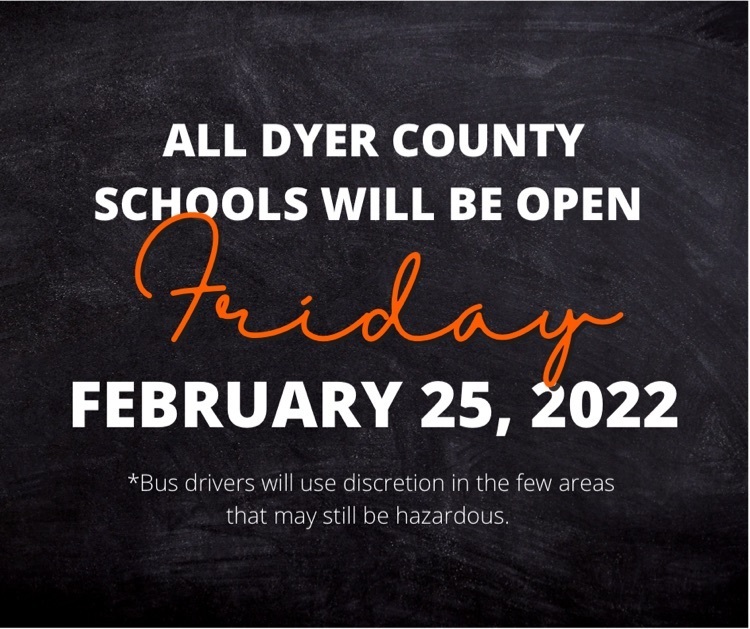 The safety of our students and staff is our top priority. Stay safe and warm, Choctaws!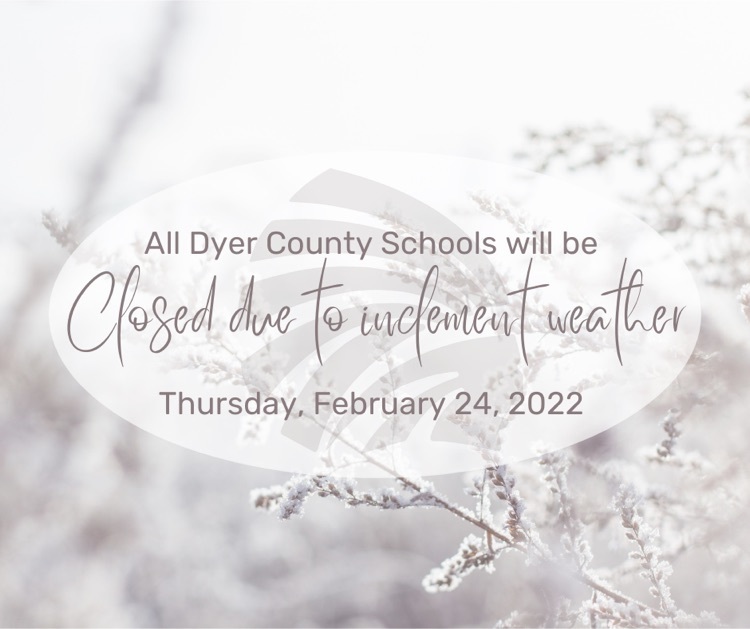 Beginning Monday, November 8, 2021, all Dyer County Schools will transition to Phase 4. Schools will operate with no restrictions. Enhanced cleaning procedures will remain in place at all schools.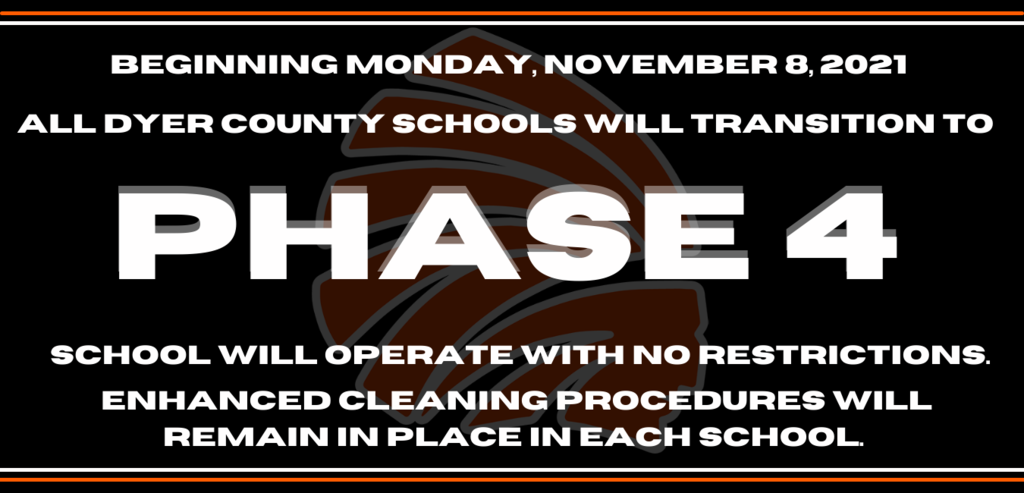 All Dyer County schools will be closed next week, October 4-8, for fall break. Classes will resume Monday, October 11. We hope everyone has a fantastic break!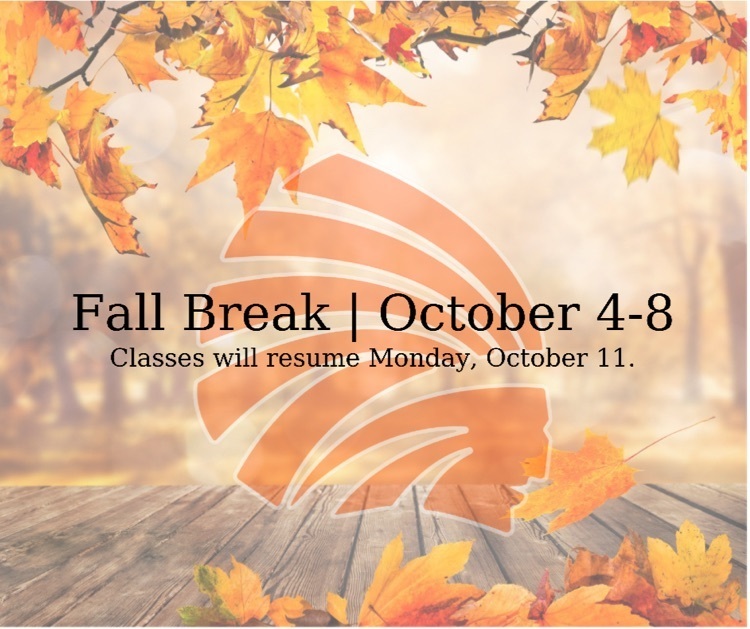 Volleyball jamboree tonight at 5:30 at Northview.
Cross country tryouts start tomorrow! Come Monday and Tuesday until 415. Must have a current physical.
Open house tonight from 5:30-7:00. Pizza will be served! Come meet the teachers, tour the school, and learn important information.
Back to school! 6th Grade will be attending from 8-11 on Tuesday, August 3rd. 7th and 8th Graders can pick up their schedule from 8-11 and leave. Full day of school Wednesday, August 4th.

Three Oaks Basketball Game against Crestview Thursday, November 12 has been cancelled. It will be rescheduled at a later date.

Orange Madness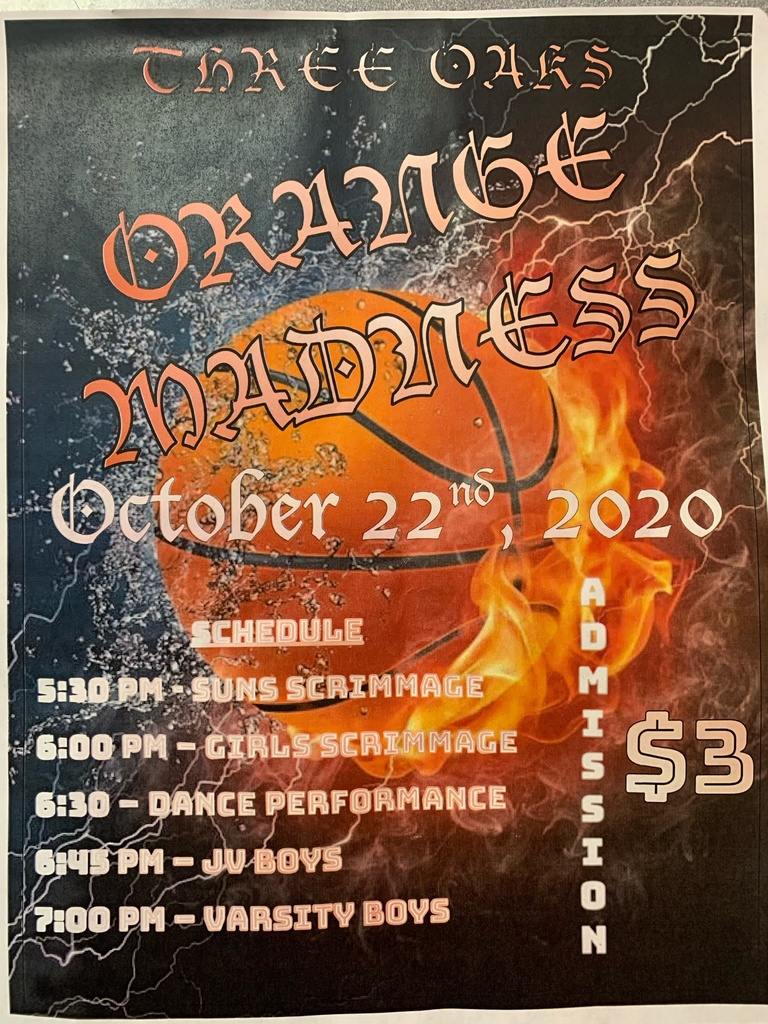 See You At The Pole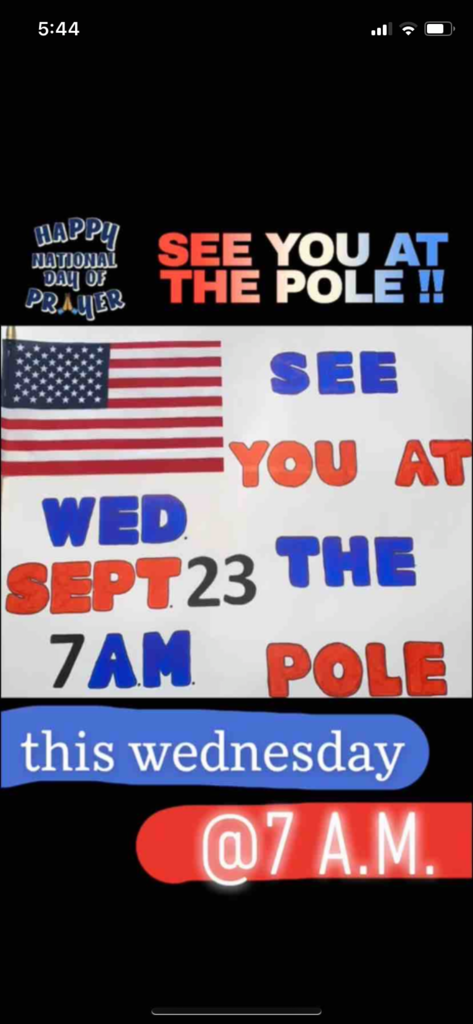 Three Oaks Basketball Team is selling face shields. Each shield is $12 and the deadline to order is October 2nd.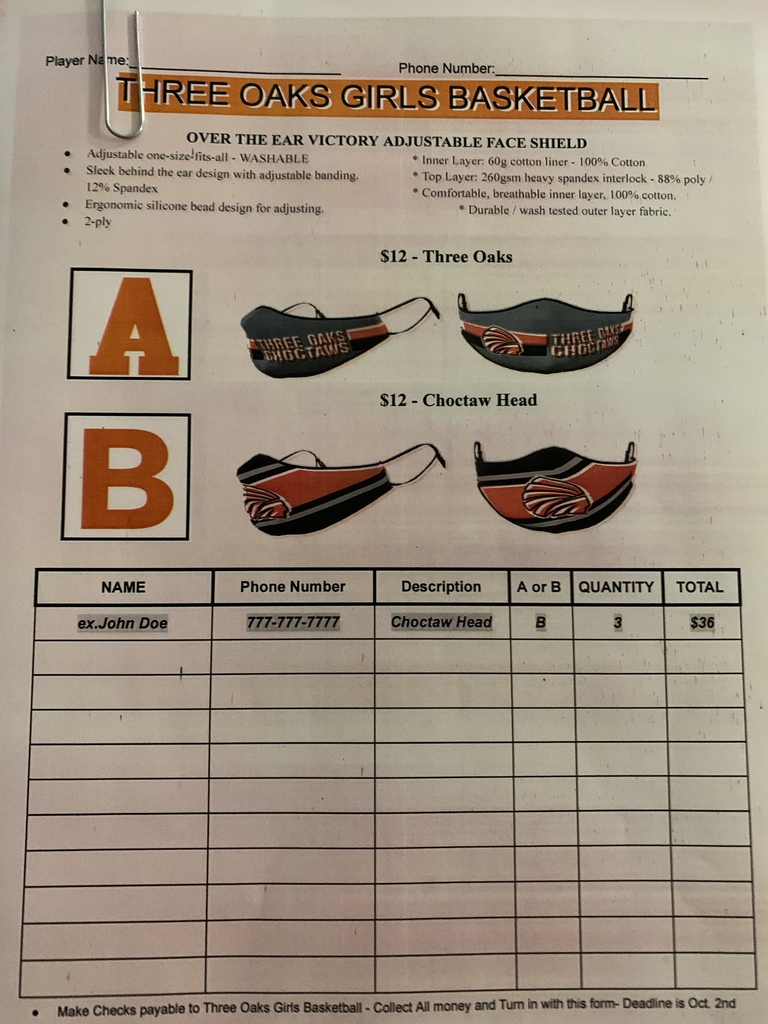 Interested in trying out for cheer for the upcoming school year? Use the link below to join the BAND app and fill out the information sheet. Further information will be shared in the app! band.us/@tomstryouts2020